Reed helps clients address challenges and seize opportunities - especially during times of transition.  He specializes in coaching those age 50 and over who want to explore and prepare for what's next after a main career.   Reed also provides companies/organizations with customized workshops and individual coaching to help participants determine their readiness to retire by using a life planning approach.  Take the 3 minute What's Next Assessment (CLICK HERE) to get automatic and customized results with valuable insights and resources for later life/retirement.
Retirement Coaching

Explore thoughts, feelings, and expectations about retirement and how to productively and positively chart a way forward.  Get support on how to reduce anxiety and look at opportunities for life fulfillment.  Coach Reed knows everyone's situation is different and has the tools and approaches for concrete results.  He also helps couples adjust to being better together.  Meetings are done by ZOOM or phone.
Retirement Readiness Assessments

Reed is a certified Retirement Options™Coach and administers individual online assessment tools assessing retirement readiness across 20 lifestyle and attitudinal dimensions. Both tools were developed by Richard Johnson, Ph.D., a world expert in non-financial retirement planning.  He also uses an assessment to explore client character strengths to help with volunteer and encore career options.
Presentations (in person or virtual)

Geared for company/community/civic groups, Reed provides a variety of engaging and informative presentations in such areas as:

When is the right time to retire?
Is an encore career in your future?
Finding dynamic volunteer positions.
Getting through major life transitions.
Finding fulfillment and balancing life.
Creating a life action plan,
Turning dreams into reality. 
One-Shot Life Planning Retirement Seminar

Reed offers virtual seminars of variable length that cover the basics of non-financial retirement and life planning.  Customized programs can include the Life Options Profile that assesses participant retirement readiness in 20 key arenas and assistance in interpreting the results.   This 2.5 hour seminar is a great addition to any retirement planning program. See more about all programs designed to help employees determine their level of readiness to retire.
The 5 Week Explorer Course - For Your Organization

This five-week live video program provides a cost-effective way for participants to learn about retirement transitions culminating in the creation of encore Life Action Plan.  Explore your level of retirement readiness in 22 key life areas including: work/service, relationships, leisure, personal growth, health/wellness, environment, and financial/legal matters. The seminar includes weekly handouts,  mini-lectures, group exercises, and highly interactive discussions with seminar participants.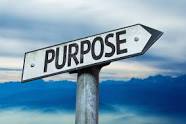 I've seen a lot of discussion recently about having purpose – especially after leaving a main career. Exploring one's purpose can be a meaningful and enjoyable endeavor. Research in Psychology Today shows having purpose for those 50+ provides many benefits: Promotes your physical health, mental health, and happiness. Offers a variety of other benefits as well, …
Read More

→
Get Started and Schedule Your Appointment Now
Call to set up your appointment now and get your free consultation from Reed regarding midlife, retirement, and your future.